TLS Decryption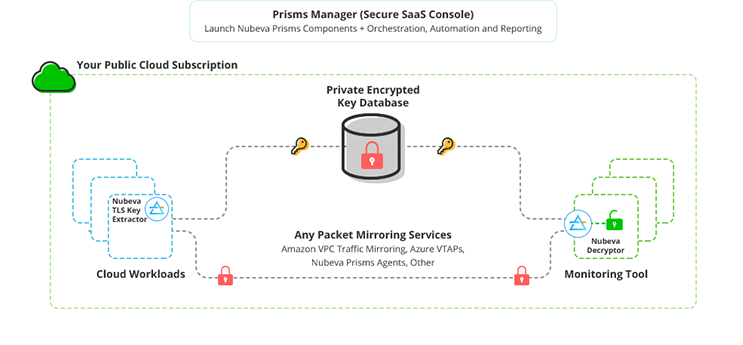 Nubeva Prisms TLS Decryption is a cloud solution to a cloud problem. Our high-speed, scalable service supports all forms of SSL and TLS. With AI-based key discovery, extraction, storage and retrieval capabilities, it enables real-time, multi-destination, decentralized decryption of cloud traffic.
Cloud Packet Brokering

Nubeva's flexible architecture works with any form of packet mirroring solution, including cloud-native Mirrors/Taps or Nubeva's lightweight agent technology. Our high performance Elastic Packet Processor filters, slices, replicates data and generates NetFlow then distributes to monitoring and storage solutions of choice.